Who We Are?
Terabite Global Solutions is an endeavor Software Company housed in the silicon valley of India, Bangalore. The company is been promoted by Connoisseur Engineers and IT professionals driven by Acumen Management. Fervent aptitude of our professionals has brought high success to our flange.

Our Mission: Our mission is to provide our clients and business partners the most enthusiastic service and truly satisfy them and help them in the progress of their business. We are committed with service that would ensure assured results and greater returns on the investment made by the company and help their business growth.

Our Aim: Our Aim is to build an evarlasting relationship with every valuable client of ours. Our backend support team puts continous effort to provide the best quality service which is enabling us to deliver upto the satisfaction of our clients, that makes our clients to maintain long term relationship.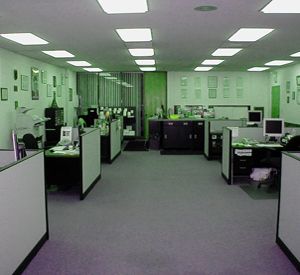 ---
What we believe
We believe clients are our cause of existence. Client give us an opportunity to explore ourselves.
The team is our strength. Sharing thougts and joining hands brings professionalism in our performance. Meet Our Team
Commitment is what we have upon every work we do that brings us dedication towards every assignment.
Testimonials
Our is a 82 year old company and after I took over the responsibility after my MBA from Australia, first thing I wanted to do was to build our online profile and take it to global market. TGS ha provided me a complete solution in terms of creative designing, developing e-commerce solution and promoting the same online. Good Job guys.

When our business started growing we were disparately searching for a right company to re-design our website since we had prestigious clients overseas. We found TGS through one of our friend and they have done a amazing job. They were very polite and have given us lot of advice out of their expertise when we were going out of track which we were convinced. Thanks for your great job.

Terabite Global Solutions or TGS gave an excellent experience for me. They designed my website very beautiful and it helped in promoting my business a lot. The output of the site much beyond my expectation. Thanks TGS once again.